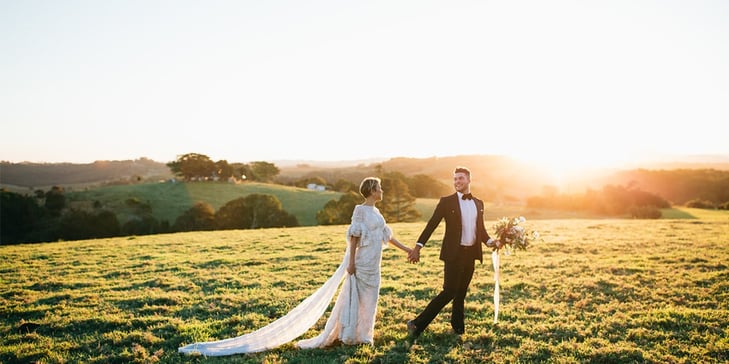 With the wedding season upon us, we look at dressing for the occasion...
There's just something about the warmer months that seems to bring out the romantic in everyone. While it might not be the weather to snuggle up by a fire, it certainly seems the time of year to tie the knot and head off on a tropical honeymoon.
This means, in the near future there's a good chance you're going to be a guest at one of these nuptial affairs. You might even be the best man.
What you don't want to be is the worst-dressed-best-man. Not only does it show a lack of respect for the bride and groom, but do you really want to be the one in the group photographs that has everyone asking: What the hell was that guy thinking?
Of course, being a man of impeccable taste and style, that is never going to be you. That's because you never step out the door without taking some time to carefully consider your attire.
Apart from the basic questions which you need to ask yourself each and every time you face the public - Do my clothes actually fit me? Are they clean and in good condition? - you also need to ask yourself: Are my clothes appropriate for the setting?
Remember, not every wedding these days is held in a church. Contemporary weddings can be held anywhere from a park to a vineyard.
Here's InStitchu's guide to dressing for two of Summer's most popular wedding settings – beach and garden: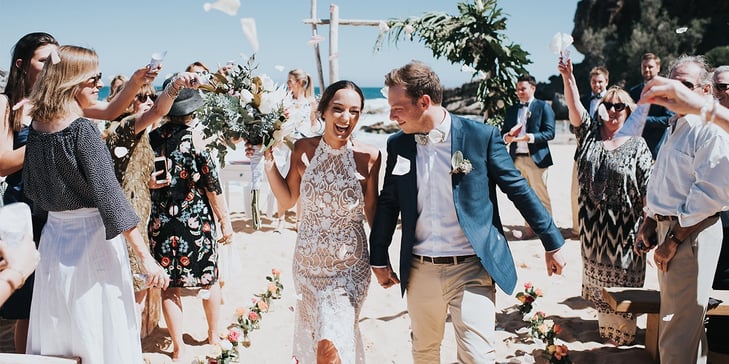 Beach

The answer is linen.

Lightweight, breathable, and more durable than traditional wool garments, linen is your go-to for a beach wedding. Utilise a lighter palette, and ditch the tie in favour of a slightly open shirt, but never go south of two buttons unless you want to look like Sonny Bono.

And even though it's a hassle in the sand, one should always wear shoes to a wedding (yes, it's difficult to believe we must say this, but we've seen many a wedding conducted in Havaianas). Opt for something close to a boat-shoe or slip-on shoe, with no socks.

InStitchu's picks for the three best beachside wedding locations in Australia:

Whitehaven Beach, Whitsundays: Hands down the most spectacular beach in Australia, if not the world. Picture a perfect arc of white sand, edged by turquoise water and palm trees. An 8-minute chopper flight from Hamilton Island, this stunning location is suitable for groups of up to ten people.

Bondi Beach, Sydney : While you are not technically allowed to marry on the sand of Australia's most iconic beach, you can still tie the knot in the park adjacent. Waverly Council allows groups up to 20 people, without needing special permission.

Honeymoon Bay, Freycinet, Tasmania: Perhaps the most gorgeous coastal spot in the nation, there are many sandy beaches to choose from, but we rather like the name Honeymoon Bay. Surrounded by National Parks, it's perfect for outdoorsy types.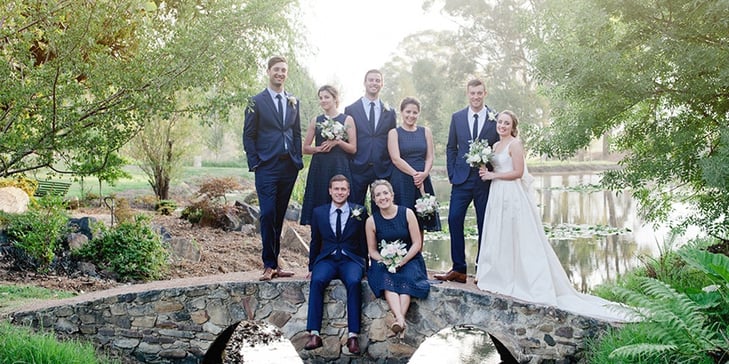 Garden

Few wedding settings are as consistently eye-catching as a garden wedding. The colours and scents of the flowers, the trickling water features, the buzz of the bees, all make for an unforgettable occasion.

When dressing for a garden wedding, dress for the weather, not your surroundings (unless stated in the invitation). Stick to your best suit - one that's neither over, nor under-dressed - a light shirt, and a dark tie. Simple. This outfit is timeless, and rather than competing with the wisteria for attention, you'll make a very cool contrast with your surroundings, whilst still looking sharp.
InStitchu's picks for the best three garden wedding locations in Australia:
Gardens House, Royal Botanic Gardens, Melbourne: If it's olde worlde charm you're after Gardens House has it in spades. Built in 1854, Gardens House is set in a lush landscape of historic gardens. Perfect for the kind of wedding where you turn up in a white 1930s Royce; preferably from your own private garage.
Waldara, Oberon: Not so much a garden as a splendid slice of Australian bushland. This unique wedding venue features beautiful gardens where you can say 'I do' to the chorus of kookaburras. As a wet weather back up or perhaps for the reception, Waldara have hand crafted a beautiful wooden barn. Only a sprig of wattle in the boutonniere will suffice.
Chinese Garden of Friendship, Sydney: For a venue with a touch of the Orient, these striking gardens at Darling Harbour make an exotic spot to exchange vows. The garden features forests of bamboo, glistening waterfalls, carp filled lakes, hidden pathways, and a traditional Chinese tea house. Garden pavilions can accommodate up to 120 guests.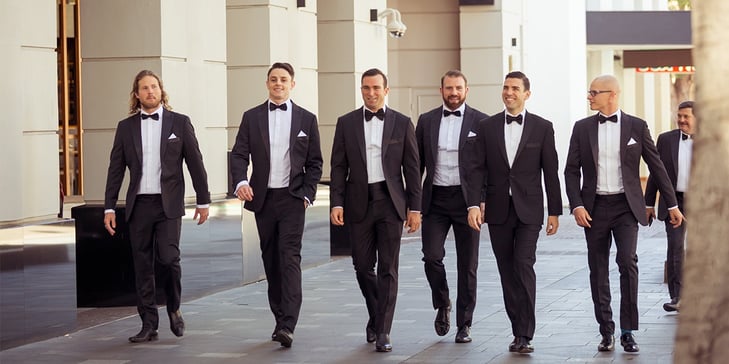 An important note about black tie weddings
Wherever the wedding is located this summer, there will come a time when the dress code demands black tie. What does this mean? It means you absolutely MUST wear a tuxedo. What it doesn't mean is that you can get away with wearing the old black suit that you wore to your aunt Sue's wake four years' ago.
Here's the sartorial rule, presented as a mathematical formula: Black tie = Tuxedo. Pretty simple really.
Now, when it comes to your choice of tuxedo, you can get ever so slightly creative. Perhaps a mid-night blue ensemble, or something in a faint pink. But nothing gauche. You don't want to look like an extra from a 1970s porn film.
Now that you have your tuxedo, pair it with an expertly tied bow-tie and some evening slippers. You look fabulous.
Perhaps the wedding invitation states 'black-tie optional'? Here's a tip. Ignore the optional bit.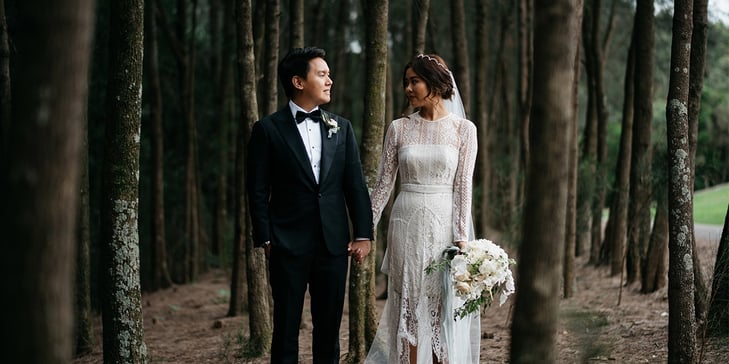 At InStitchu, you will be given a dedicated Wedding Stylists to guide you through the custom, design process from start to finish. Enjoy an old-world tailoring experience with your wedding party while you choose fabrics, be measured and design your custom, tailored wedding suits from scratch over a whisky. Simply book a showroom appointment at least 12 weeks before your wedding day. Find out more about InStitchu's custom, tailored wedding suit speciality here.